To Your Eternity ep 6 vostfr
"épisode 6 vostfr"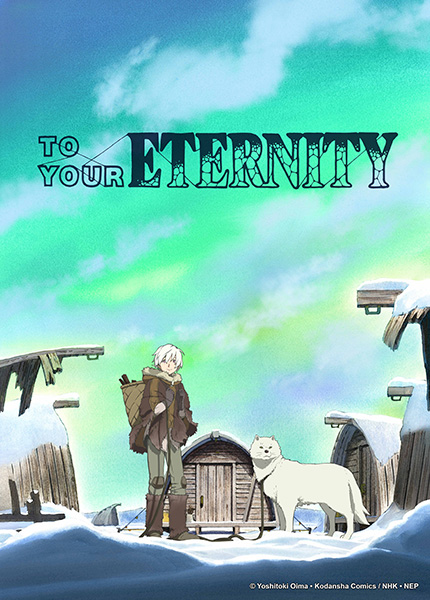 Crunchyroll_fr et adn
nous proposent de découvrir en simulcast, la série,
To Your Eternity ep 6 vostfr
. L'adaptation en anime du manga
To Your Eternity
de Yoshitoki Oima, également auteure de
A Silent Voice
. Le studio Brain's Base (In/Spectre) s'occupe de la production de la série avec Masahiko Murata à la réalisation et Koji Yabuno (Space Brothers) au character design. Le manga To Your Eternity est disponible en France chez Pika Éditions avec actuellement 13 tomes disponibles. L'anime sera diffusé à partir du 12 avril 2021 sur
Crunchyroll et adn
.
Histoire :

Un garçon solitaire errant dans les régions arctiques de l'Amérique du Nord rencontre un loup. Tous deux deviennent rapidement amis, dépendant l'un de l'autre pour survivre dans cet environnement hostile. Mais ce garçon a une histoire et sa rencontre avec ce loup n'est pas fortuite.
épisode 6 vostfr
Source : To Your Eternity - Épisode 6 en VOSTFR sur ADN
Tags :
Tags RS :
@Crunchyroll_fr @ADNanime #Simulcast #anime #ToYourEternity #FumetsunoAnatahe #HikaruUtada #宇多田ヒカル #不滅のあなたへ